Six years ago, I lost the love of my life. My wife, Lorraine, and I were married 48 years, and when she died, I was like a ship without its rudder.
After a 20-year battle with breast cancer, Lorraine took a good friend's advice and sought hospice services through Care Dimensions. More than anything, Lorraine wanted to remain in her own home surrounded by her children, grandchildren, and me. Care Dimensions made Lorraine's desire to stay home possible, and for that I am extremely grateful. They were always available to answer my questions, even on nights and weekends.
Lorraine's life was a full one and, despite her early death, she accomplished great things. She was devoted to her family and her 35-year career as a math teacher. She was active as a tutor, an award-winning educator, and a board member of her alma mater, Regis College. Her passing left a huge void for everyone who knew her.
After Lorraine's death, my children and I attended a Care Dimensions grief support group. I quickly realized that I needed individual help to cope with my loss, so I saw a Care Dimensions bereavement counselor.  She helped me open up and deal with my grief in a productive way. You never get over mourning the loss of someone you love; it changes, but it doesn't go away.
The holidays and their traditions were always a special time for Lorraine and me. Each year since her passing, I've donated to Care Dimensions' Tree of Lights memorial program as a way to honor Lorraine's memory and to ensure that others can benefit from Care Dimensions' care and support.
Our whole family was embraced by Care Dimensions – from the compassionate care they provided to Lorraine to the bereavement support offered after her passing. My donations to this nonprofit organization are a way of saying "Thank You" for all they've done and continue to do for patients and families at the end of life.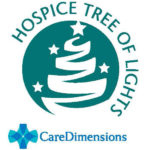 View the Tree of Lights schedule; honor a loved one by illuminating a light on the Care Dimensions Tree of Lights and inscribing his/her name in the Tree of Lights Honor Roll Book.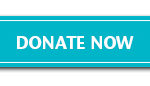 Make a gift to help Care Dimensions continue to provide compassionate hospice, palliative care, and grief support services to all who need them.