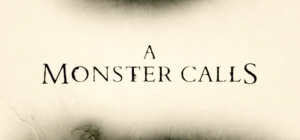 Our child life specialists are constantly looking for quality resources to share with families and professionals who are faced with supporting children through a parent's life-limiting illness. Recently, Care Dimensions child life specialists saw the new Hollywood movie that portrays the experience of so many of the children and families with whom we work on a daily basis.
"A Monster Calls" is a captivating and emotional movie that tells the tragic story of parental loss in a very real and raw way through the eyes of Conor, the 12-year-old son of a young woman who has advanced cancer.
Common themes of grief
The movie beautifully depicts some of the nuances of a child's experience when confronted with a family member's fatal illness.  At 12 years old, children typically understand that death is permanent and universal, and often worry about who will take care of them if their parent dies.  Common themes of grief that emerge in this movie that are typical in a child Conor's age are: acting out, nightmares, lack of sleep, difficulty concentrating, and guilt.
Like many parents who are ill, Conor's mother struggles with how much information to share with her son, leaving Conor unsure about the status of her condition. He receives some information directly from his mother, while he gets other bits and pieces from his "less than sympathetic" grandmother, his father who is visiting from out of the country, and by witnessing interactions between the health care team and his mom. He is constantly reassured by the adults in his life that everything will be fine, but Conor isn't so sure.  Towards the end of the movie, Conor states that while he didn't want to believe his mom was going to die, he knew all along that she would.  This reminds us that children are smart, observant, and resilient.  And while it can be difficult and often impossible to be open and honest with a child when a loved one is dying, more often than not, the child already knows.
Conor copes with his fears and learns to accept the reality of his situation through a relationship with a tree he imagines. The tree is portrayed as a monster who Conor did not welcome; however, eventually Conor accepts its presence and learns from the stories the tree shares. In the end, Conor and his mother share a beautiful moment in which they are completely honest with each other.
Guidance for adults supporting grieving children
This PG-13 movie might be too intense for many children who have a parent with a terminal illness; however, it certainly can bring to light many of the issues faced by children. Perhaps this movie is best suited for adults who are supporting a child in these shoes.
If you are looking for a movie to share with your child to help them cope with a parent who has a serious illness, we would suggest "Inside Out", the story of a young girl who learns the important role that each of her emotions play in her life. The main feelings depicted in the movie are sadness, joy, anger, and fear.  After watching this movie, you can talk with your child about the different feelings they may have and if they related at all to the character.
Other children's movies that have the theme of death/dying include:
"The Lion King"
"Finding Nemo"
"Bambi"
"My Girl"
"The Land Before Time"
Keep in mind that while many of these movies have a character that dies, there are not many children's movies that fully emerge themselves into complicated feelings of grief and loss. These movies could be a great way to start a conversation with your child, but we do not suggest that watching a movie alone can help a child deal with their grief.
For additional child grief support resources, visit our Children's Programs page.